The Workshop will be held in the University of Aveiro's Campus:
Building 23 – Complexo Pedagógico, Científico e Tecnológico
(GPS coordinates: N 40° 37′ 46.5″ , W 8° 39′ 19.5″)
| | |
| --- | --- |
| CPCT building | CPCT front entrance |
---

The University of Aveiro was founded in 1973 and paved the way in the creation of teaching offers in several knowledge fields. Now a public foundation under private law, UA is widely recognized as one of the most innovative universities in Portugal, for the quality of its teaching and research and for its cooperation with regional and national business.
Currently attended by about 13,600 undergraduate students and 3,800 post-graduate students, arriving from various corners of the globe for periods of mobility or to follow their chosen course, it is possible to find students from 85 countries on the UA's several campuses. Furthermore, the academic community has about 1,400 teachers and researchers, as well as 630 technical, administrative and management staff.
UA's mission is to create and transmit knowledge in order to transform lives, communities and society in general, by promoting training for citizenship, respecting the freedom, equality and dignity of the human person.
---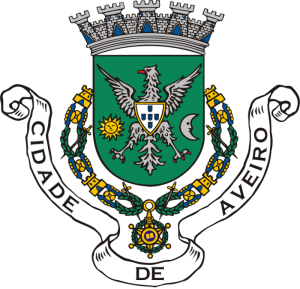 Aveiro is a city in Aveiro Municipality (District of Aveiro) located in west-central Portugal, right by the Atlantic Ocean shore, with a total area of about 200 km² and a population close to 80,000 inhabitants. Inserted into a region of great industrial development, full of trades and services, Aveiro is annually visited by more than 100,000 tourists, being a reference centre for culture and leisure and offering a high quality of life.
The New Art (an architectural and decorative style that marked the late 19th and early 20th century) and all the several city museums, the salt flats, the famous Ria de Aveiro (with its typical boats called Moliceiros and the channels that cross the city, making it known as the Venice of Portugal), the beautiful extensive beaches just minutes away, the refreshing green spaces scattered all over town, the delicious local gastronomy (like the Ovos Moles, a very known delicacy made of egg yolks and sugar) and its vicinity to well-known wine caves (Porto, Bairrada, Dão, etc), all of these are just a few of the hallmarks of a young and dynamic city with plenty to offer to visitors.